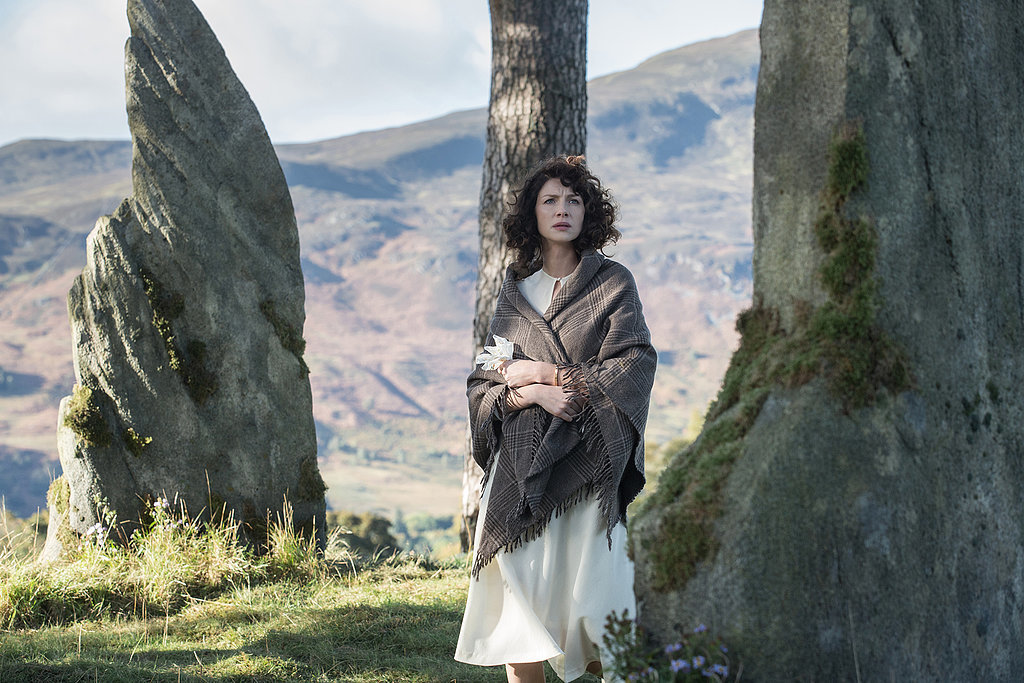 You know...
Sassenach
!
I've been enjoying the new Starz series
Outlander
, based on
Diana Gabaldon's book
.
To be honest, I got bored with the book. I loved the concept, time travel is one of my favorites. Add magic stone circles, Scottish Highlands and political intrigue and you've got me! Alas, the story wandered a bit too much for me and I found the ending incredibly predictable.
That said... I always felt a little bad about not liking it as much as everyone else did. So, I was glad to hear about the TV series, thinking they might cut some of the things that bored me. So far I have not been disappointed and I love the series.
As you can imagine, the costumes provide lots of inspiration for crafters! I've been inspired by some of the fingerless gloves and "wristers" (wrist warmers aka a tube that can be pulled down over the hands) as shown here.
So I created my own crochet cables...
First is a wrister in silk/cotton blend
Rowan Summer Tweed - Toast
, a tube worn over the wrist that can be pulled down over the hands. But, I did leave thumb slits in mine as an option. It is worked flat and seamed.
The second is a fingerless glove, with a formal thumb gusset. It's also a silk/cotton blend,
Knit One Crochet Too's Cozette - Moss
. It's worked in the round.
Add a tunisian crochet tam, a cabled scarf... and I am ready to join Clan Mackenzie! Just don't tell my Edinburgh ancestor John Knox. ;o)
Here are a few more photos of these projects...